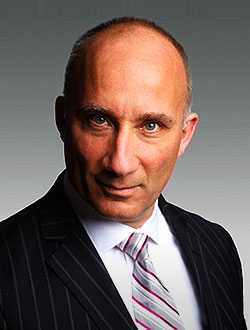 Gregory J. Pagano,
Esquire
Experienced
Philadelphia Criminal
Defense Lawyer

Based on 22 reviews
PROFILE –

Gregory J. Pagano has been a lawyer for 30 years and has tried thousands of cases.  He represents people throughout Pennsylvania and throughout the United States; New York, Ohio, Maryland, Iowa, West Virginia, New Jersey, Delaware and Florida. Mr. Pagano has been involved in some of the most notorious criminal trials and appeals in the past decade such as capital murder, RICO, organized crime and racketeering cases, white collar crimes, political corruption, etc. 
In addition, Mr. Pagano has been involved in some of the most notorious civil litigation in the past decade, such as a large settlement against the City of Philadelphia and the Department of Human Services (DHS) on behalf of an infant who was starved to death while in their care, a large settlement against a public transportation company on behalf of a disabled woman who was sexually assaulted while a passenger, and a large settelment against the City of Philadelphia and the Police Department on behalf of a man who was charged with a double murder and aquitted after spending 4 years in jail based upon a false confession.  Because of Mr. Pagano's 30 years of criminal defense experience, he is highly capable of getting results for crime victims and their families.  Mr. Pagano recovered millions of dollars in civil lawsuits on behalf of victims of crimes such as drunk driving, rape, assult, and for family members of murder victims, as well as civil lawsuits on behalf of victims involved in bus, truck and car accidents.
Mr. Pagano was born and raised in Philadelphia. He graduated from law school in 1993 with a joint degree – a Juris Doctorate and a Masters Degree in Business and Finance. He worked for two years as a law clerk to the late Honorable Anthony J. DeFino— Court of Common Pleas of Philadelphia, Criminal Division, Major Trials Division. As a law clerk he observed some of the best attorneys in the country litigating criminal cases, extensively researched a multitude of criminal issues, and drafted opinions for the Judge. Most importantly, he was mentored by a man who was a pillar in the Pennsylvania legal community, a skilled and renowned trial attorney, and a revered criminal trial court judge, who had a passion for law and justice and individual rights.
In 1995 Mr. Pagano started his own practice focusing on criminal defense and personal injury work.  He has represented people from all walks of life including judges, doctors, surgeons, attorneys, police officers, priests, accountants, realtors and mortgage brokers, athletes, musicians, business owners, union leaders, children, students, and the homeless.
Mr. Pagano has built his practice on time-honored principles— hard work and dedication— fighting tirelessly for his clients and providing them with the best possible results, service, and advice before, during and after litigation.  Mr. Pagano is committed to you and your case from start to finish.
The firm is conveniently located in Center City Philadelphia in the Philadelphia Building at 1315 Walnut Street, 12th Floor, Philadelphia, PA 19107.
Capable with proven track record
Law Clerk, Honorable Anthony J. DeFino, Major Trials Division
Company: Philadelphia Court Of Common Pleas, Criminal Division |
Duration: 1993 – 1995
Awards
Capable with proven track record
Other Team Members
Expert Legal Representation in Philadelphia
Talk To A Lawyer
Enter Your Contact Details Below
Our firm provides the highest quality legal services - criminal, civil or family law - to individuals in Philadelphia, anywhere in Pennsylvania and New Jersey and any state in the country. Whether we are fighting for your liberty, your health, your family, your rights or your money, we fight to win.