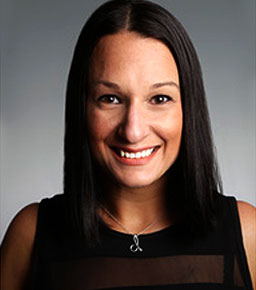 DANA M. FIORELLA,
PARALEGAL
Dana joined the firm in 2008 and provides support in all aspects of the firms' operations. She plays an integral role in the intake of new cases and works closely with each and every client; providing general information and support, maintaining the case calendar timeline and deadlines, and supporting all facets of case management. Dana is aware of the status of each case and remains involved with all clients each step of the way.
She plays an essential role which enables this firm to represent all clients at the highest level of professionalism with a great deal of success. Dana also drafts initial pleadings, letters, e-mail correspondence, and schedules calls and meetings. She also maintains document production and the client case file, and is integral in preparing for all hearings and trials.
A true Philadelphia native, she graduated from South Philadelphia High School and Saint Joseph's University, where she received her Bachelor's degree in Criminal Justice and was inducted into the International Sociology Honor Society. Dana later attended an ABA approved Paralegal Program at Villanova University, she received her Paralegal Certificate, was awarded a Distinguished Student honor and was a Bisk Scholarship recipient. She is a member of the Philadelphia Association of Paralegals and the National Federation of Paralegal Associations. In 2015, Dana began working on her law degree at Widener Law School.
Other Team Members
Expert Legal Representation in Philadelphia
Talk To A Lawyer
Enter Your Contact Details Below
Our firm provides the highest quality legal services - criminal, civil or family law - to individuals in Philadelphia, anywhere in Pennsylvania and New Jersey and any state in the country. Whether we are fighting for your liberty, your health, your family, your rights or your money, we fight to win.